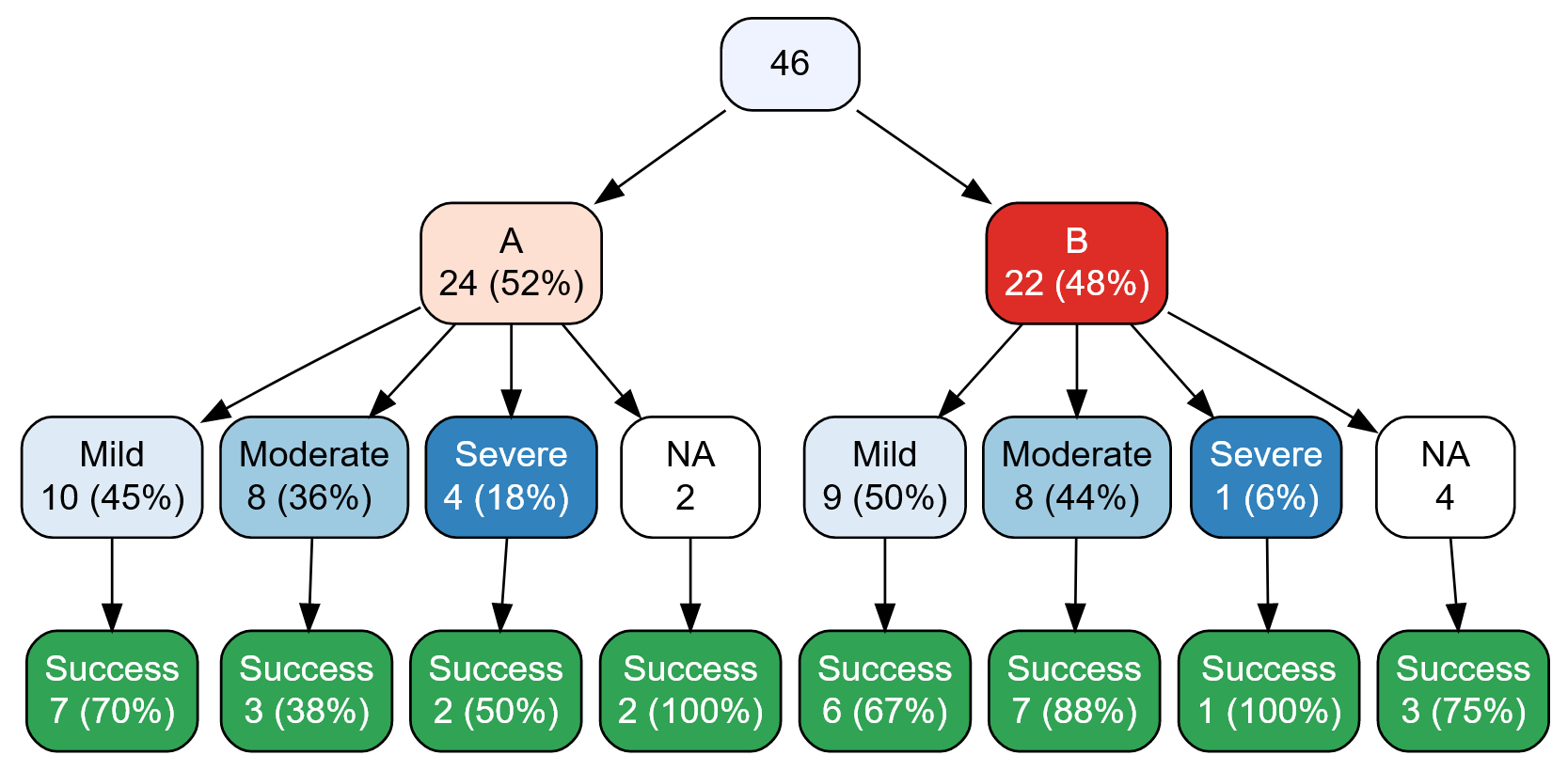 vtree is used to generate variable trees, like the one above.
---
Preprint
My colleague, Richard Webster, and I recently submitted a manuscript about vtree to the Journal of Statistical Software. A preprint titled Exploring data subsets with vtree is available.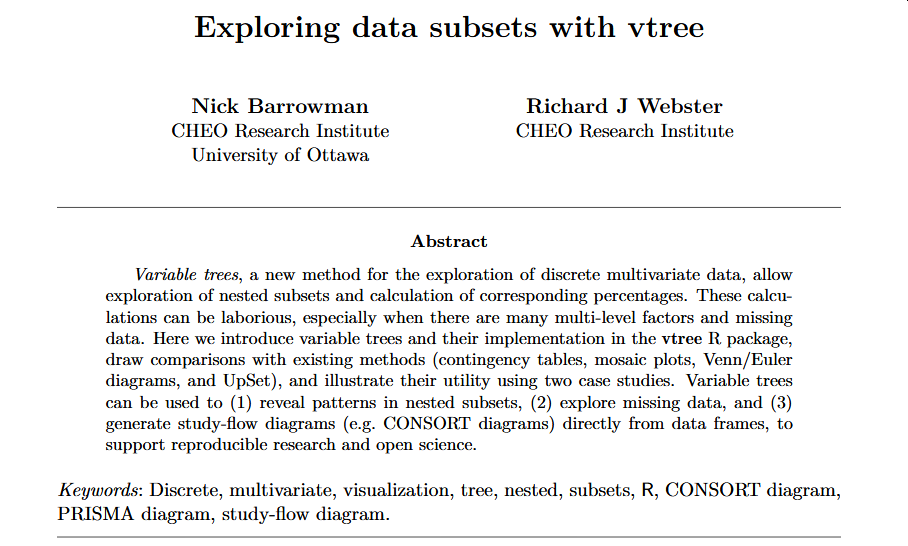 Gallery

Vignette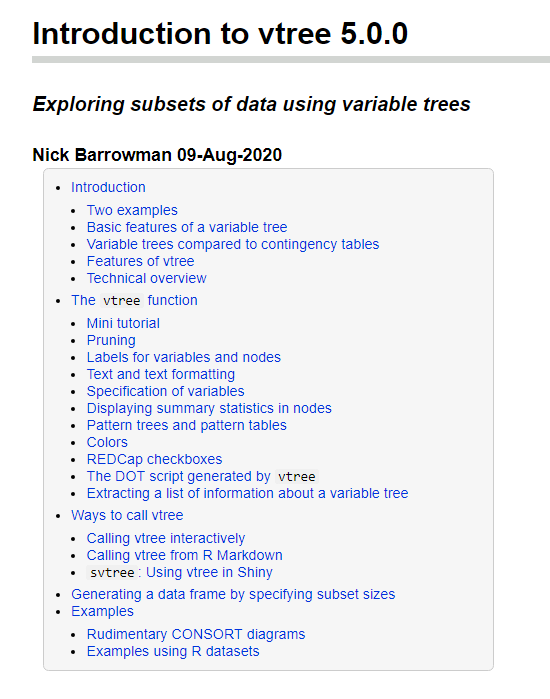 Cheatsheet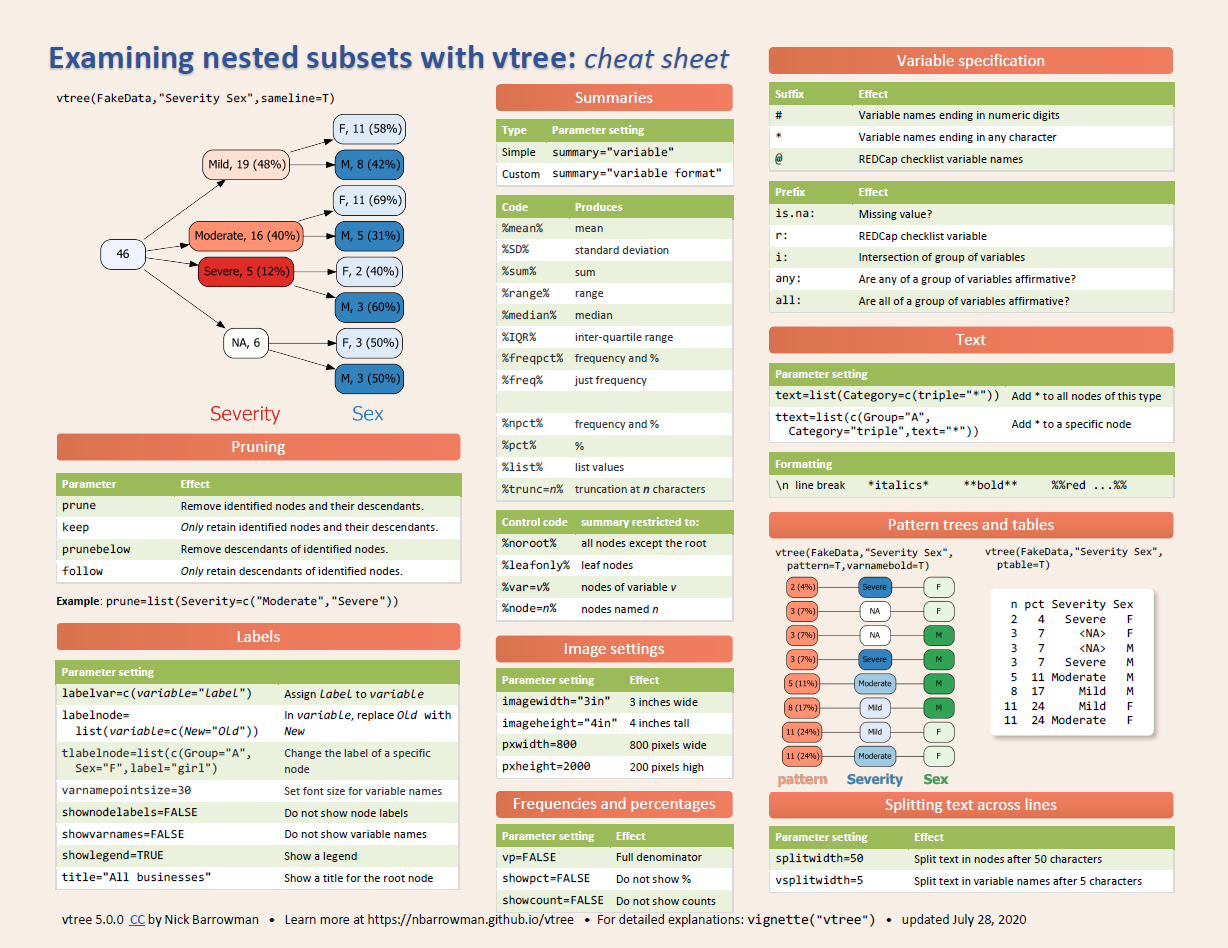 Download pdf
Short tutorial videos
Introduction to vtree
Pruning
CONSORT-style flow diagrams
Tutorials
Data exploration example 2: missing values
Powerpoint presentation
A short powerpoint (10.4 MB) about vtree that was presented at the Canadian Research Software Conference in Montreal on May 28, 2019.
---
vtree is open source software
designed by Nick Barrowman
with contributions from Sebastian Gatscha.

vtree is an R package built on open-source software including: DiagrammeR, Graphviz, htmlwidgets, Shiny, and svg-pan-zoom.